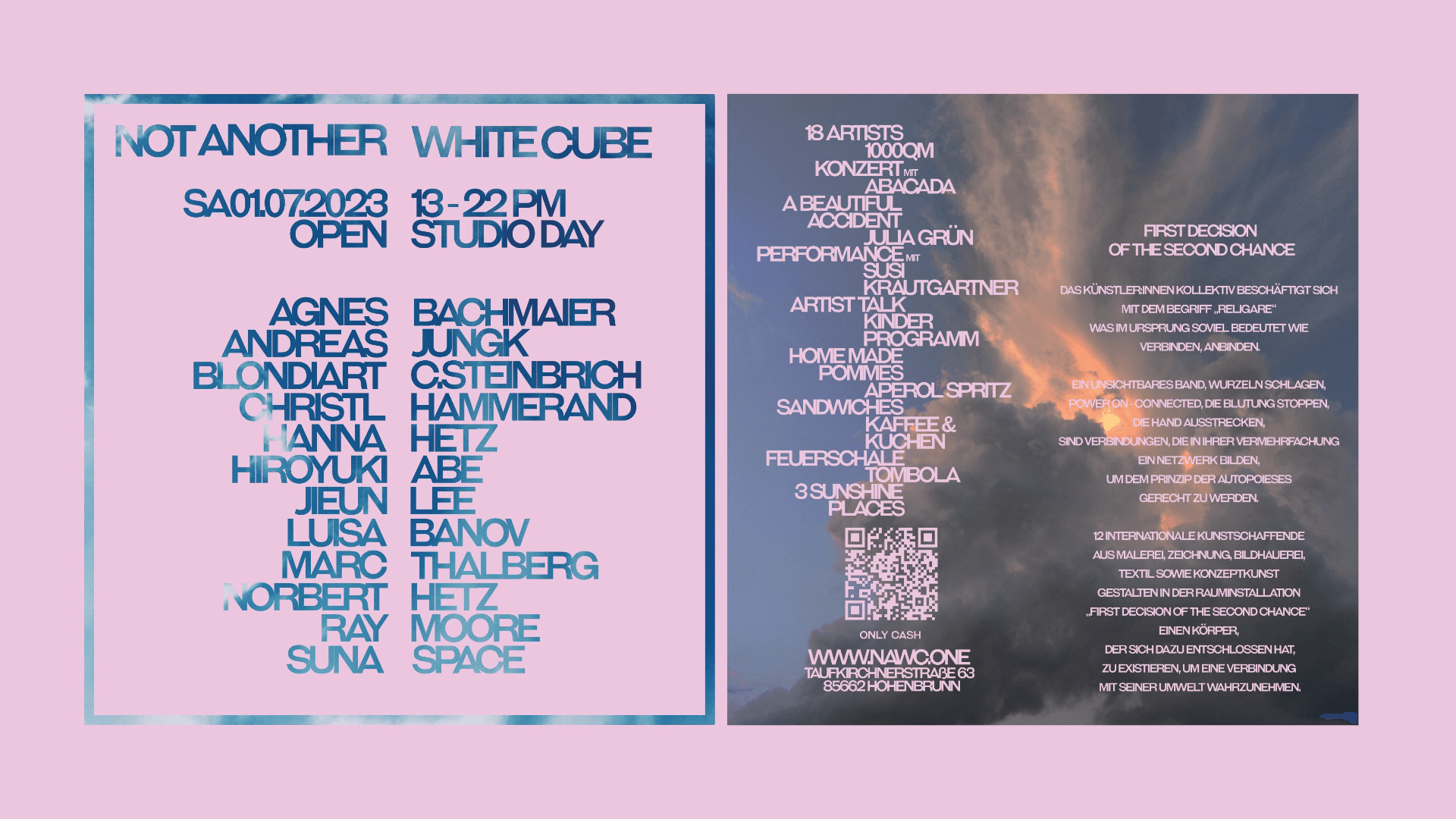 First Decision of the Second Chance
Summer Festival & Open Studio Day
Date: 01.07.2023
Place: Not Another White Cube
The "Artists' Collective" deals with the term "religare", which originally means to connect, to bind. 12 international artists from the fields of painting, drawing, sculpture, textile, and conceptual art create in the installation "First Decision of the Second Chance" a body that has decided to exist in order to connect with its environment.
Experience the installation live at our summer festival at Not Another White Cube! Don't miss the opportunity to meet our artists in person and enjoy their work in their studios, which will be open to the public throughout the day.
Get ready for an unforgettable day of live music, performances, and artist talks. Bring your kids. There will be a children's program, delicious food and drinks. I'm looking forward to seeing you there!