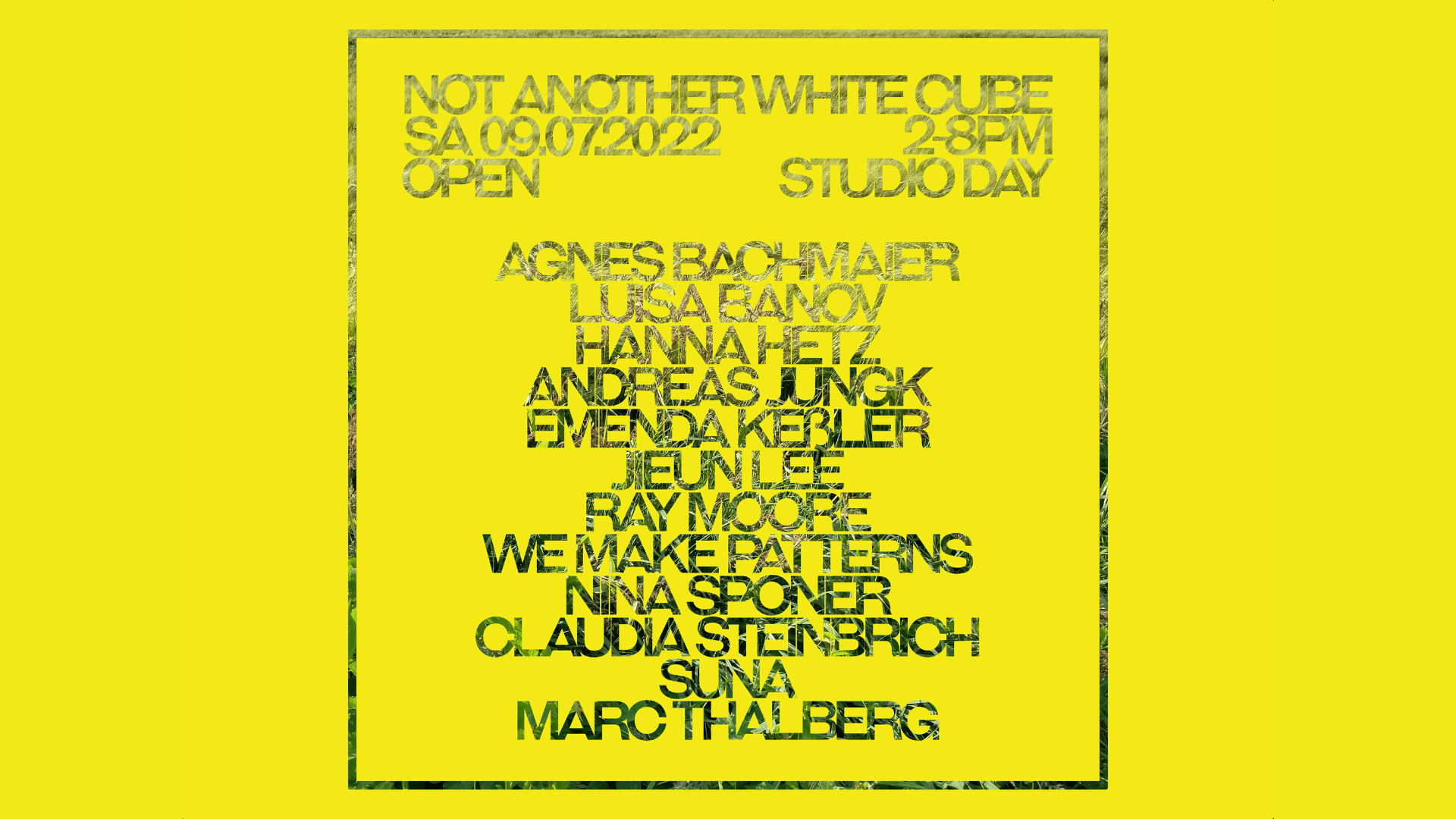 Open Studio Day
Date: 09.07.2022
Place: Not Another White Cube
Join us for an inspiring Open Studio Day! Immerse yourself in the world of art and witness first-hand the creative process of our resident artists. Explore the diverse range of mediums and styles on display, ask questions, and even participate in hands-on demonstrations. Whether you're an art aficionado or simply seeking new experiences, this is the perfect opportunity to connect with the art community and spark your imagination.
After 5 years of construction, Not Another White Cube opens its doors, and we want to celebrate it with you! It is a lively, experimental, inclusive and interdisciplinary space of exchange and dialogue of arts and culture, nearby Munich, where young and aspiring artists and designers find a place for the realization and presentation of their projects.
Get ready for an unforgettable day filled with live arts, performances, delicious food, and endless fun.